We say our goodbyes to the sisters (Sylvia and Raffaela) who run the Tre Re, after having some discussions about our week in Paris.
The drive to Lerici takes us southeast towards Parma and then southwest to La Spezia…the Parma-La Spezia stretch of autostrada is especially scenic as the road climbs up and over the heavily forested mountains of the Lunigiana region of Tuscany.
Our friend Luigi, the desk clerk at the Doria Park (one of our favorite hotels in Italy) in Lerici (one of our favorite places in Italy) is on duty and gives us a nice welcome. Our room is on the top floor and has a terrace that provides a wonderful vantage point to see the town and Gulf of the Poets.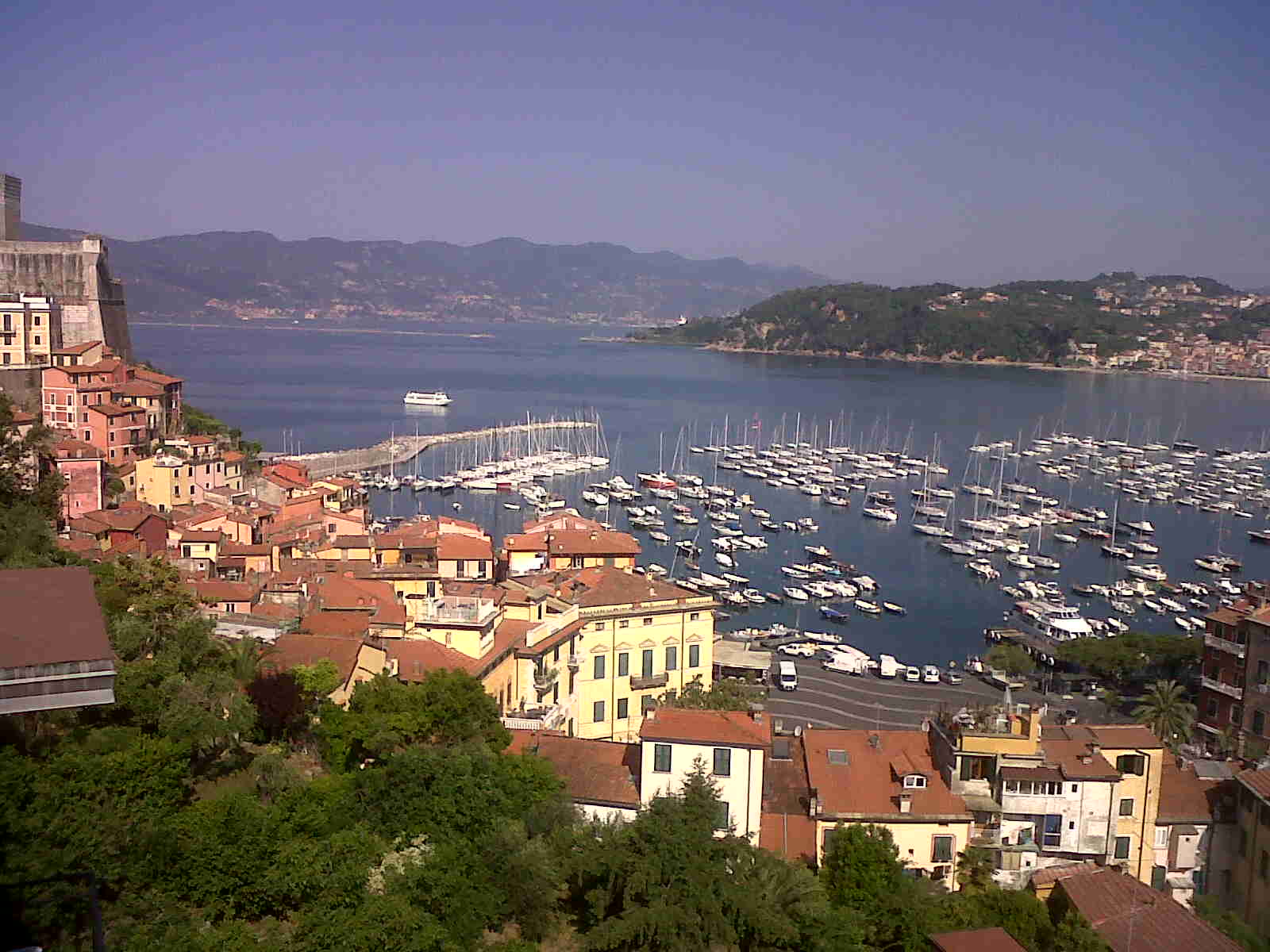 We take our customary walk on the waterfront…along the fishing port and marina to the rock jetty which is full of people sunbathing on this warm sunny afternoon.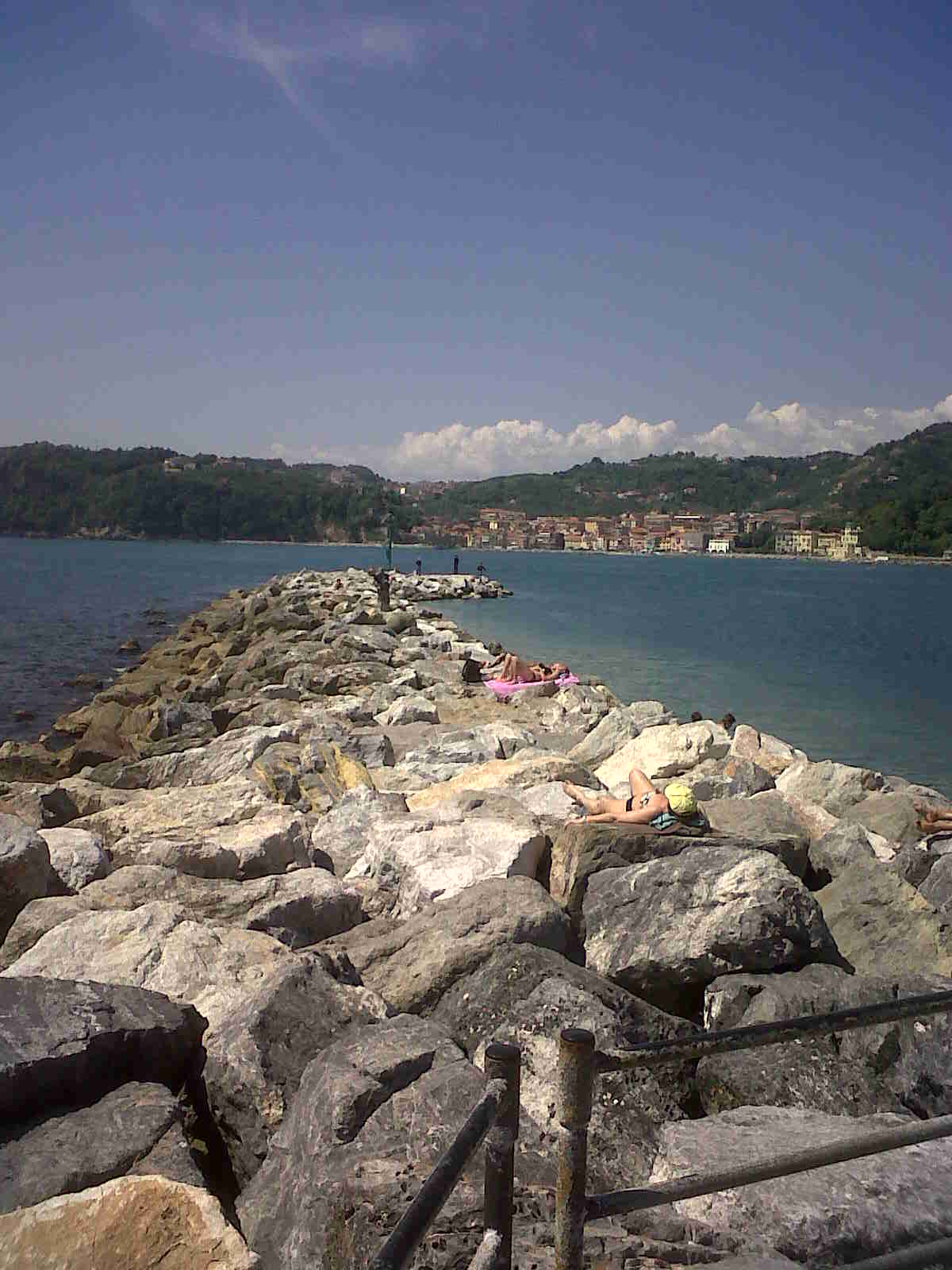 We retrace our steps and continue along the water stopping for a gelato at the other end of the promenade.
It's a very quiet afternoon on the terrace. We relax, only going downstairs for a prosecco before having dinner in the Doria Park restaurant. Dinner is served on the outside terrace as the sun goes down over the water.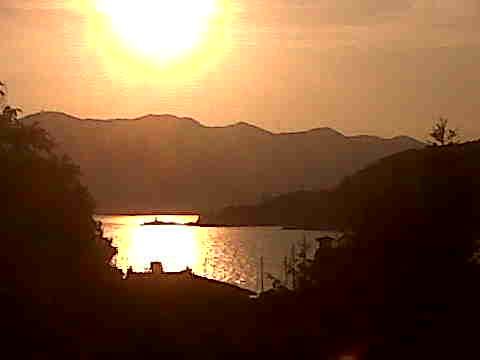 Diana starts with a spinach and raisin filled cannoli which was really sort of a phyllo dough and then has red mullet fillets with a light tomato sauce. I have a fancy version of the local chickpea crepe (farinata) topped with wonderful shrimp and crispy onions–very good and different–and then a very good plate of spaghetti with a sauce of chopped fresh anchovies and pine nuts. The local Vermintino white wine is very refreshing. A very, very nice dinner that we finish as the lights begin to go on in the towns and the hills across the water.
Tomorrow, we think we will take the boat to Portovenere, the gateway to the Cinque Terre.