The plane flight from Paris to Milan was uneventful but notable for being half empty.

We got the car quickly but got caught in rush hour traffic on the way back to Sesto Calende. After checking back in (our room this time was amazing–spacious, bright and comfortable), we went out to one of the bars overlooking the river for a "welcome back to Italy" prosecco.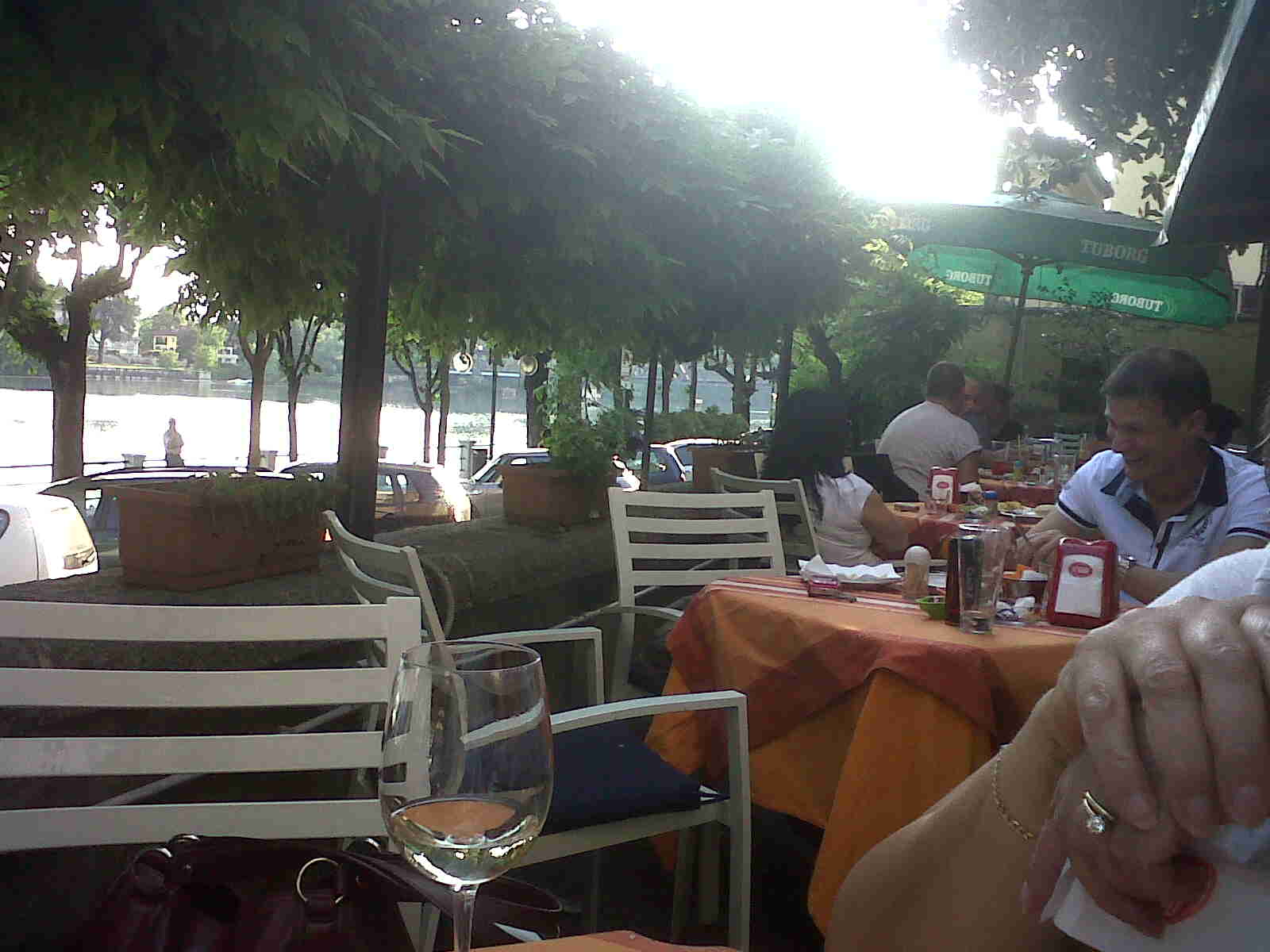 I then went out for a walk along the combination bike path/walking trail/car road that hugs the Ticino river for many miles. The weather is perfect and there are a lot of walkers, joggers and bikers out enjoying the afternoon.
We have dinner at the hotel although I walked past several interesting places to eat on my way back. Perhaps on our next visit to Sesto, we will venture out of the hotel for dinner. Dinner is quite nice…Diana has a plate of excellent melon and prosciutto followed by a pasta dish with shrimp. I try the bresaola made from deer which is a bit richer than the beef version and a pasta dish called sedanini vicario…short tubes of pasta with a bacon and onion sauce–unusual and good. We drink a dolcetto from Piemonte which is very pleasant. After dinner, I go out for gelato….cinnamon and fior di latte.
We are really very happy to be back in Italy. Tomorrow…off to Lerici for another "vacation".
Jim and Diana