Another beautiful day in paradise……After breakfast and some time on the terrace reading and admiring the view, we get in the car and drive to Arcola in search of the laundromat.

It is right there on the main street and there are no laundry issues–all goes smoothly. We have a nice interchange with the woman who takes cares of the laundromat–she comes in with her two sons, to clean up, collect the money and restock the machines. She admires Diana's piecing and also the pictures of our grandchildren. The six year old practices a little English with us and the two year old grabs a rag and wipes down the table.

For lunch, we drive into the hills above Lerici to the village of Montemarcello
to find the bar that Megan had told us about that sells excellent foccaccia sandwiches. After a false start–the road from Ameglia to Montemarcello is blocked by a landslide–we get there, find the bar, order two of the few remaining sandwiches and eat them outside at their fake "wooden" rustic furniture (actually made of concrete).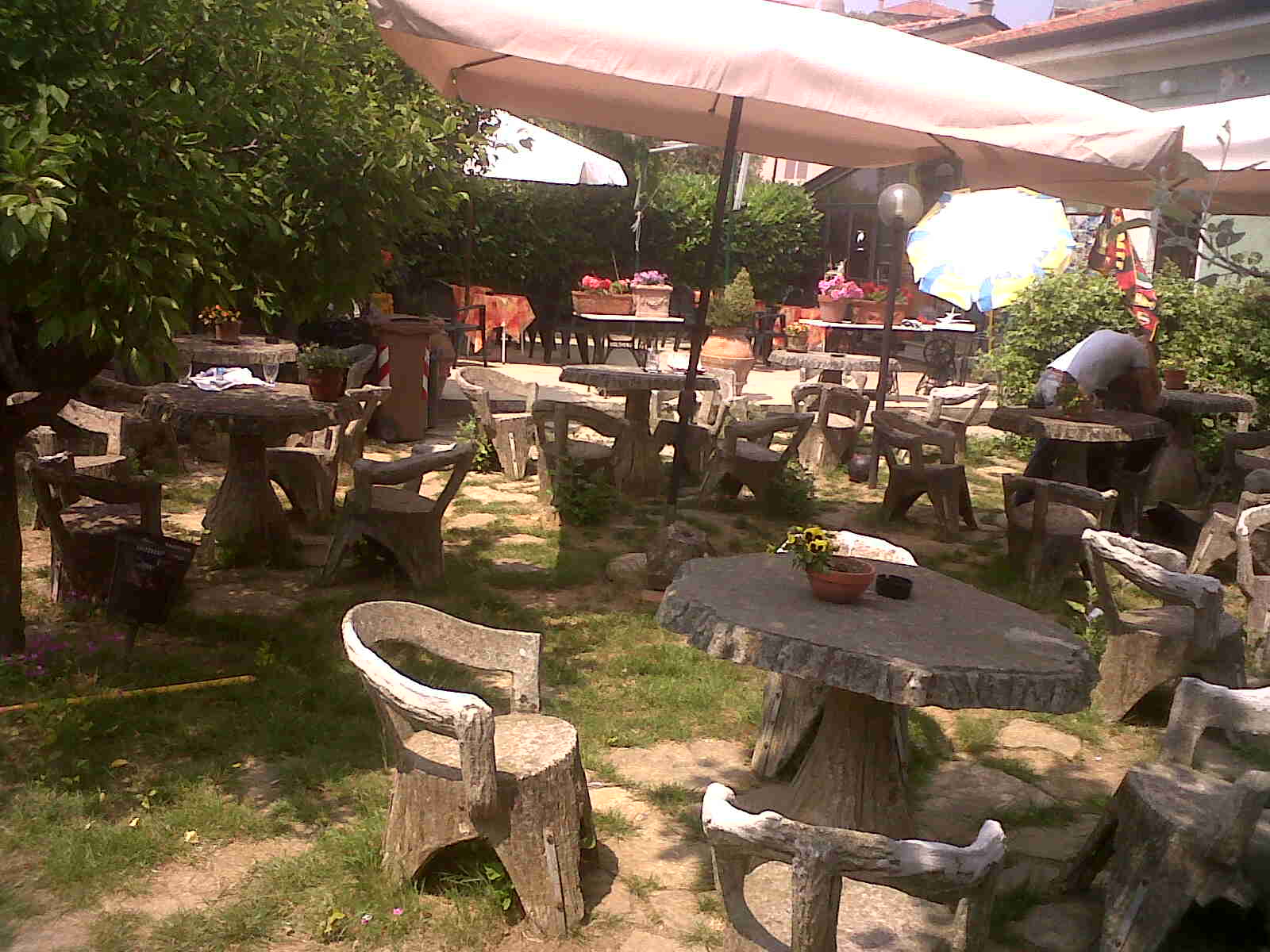 In any case, the sandwiches are very good and the garden extremely pleasant.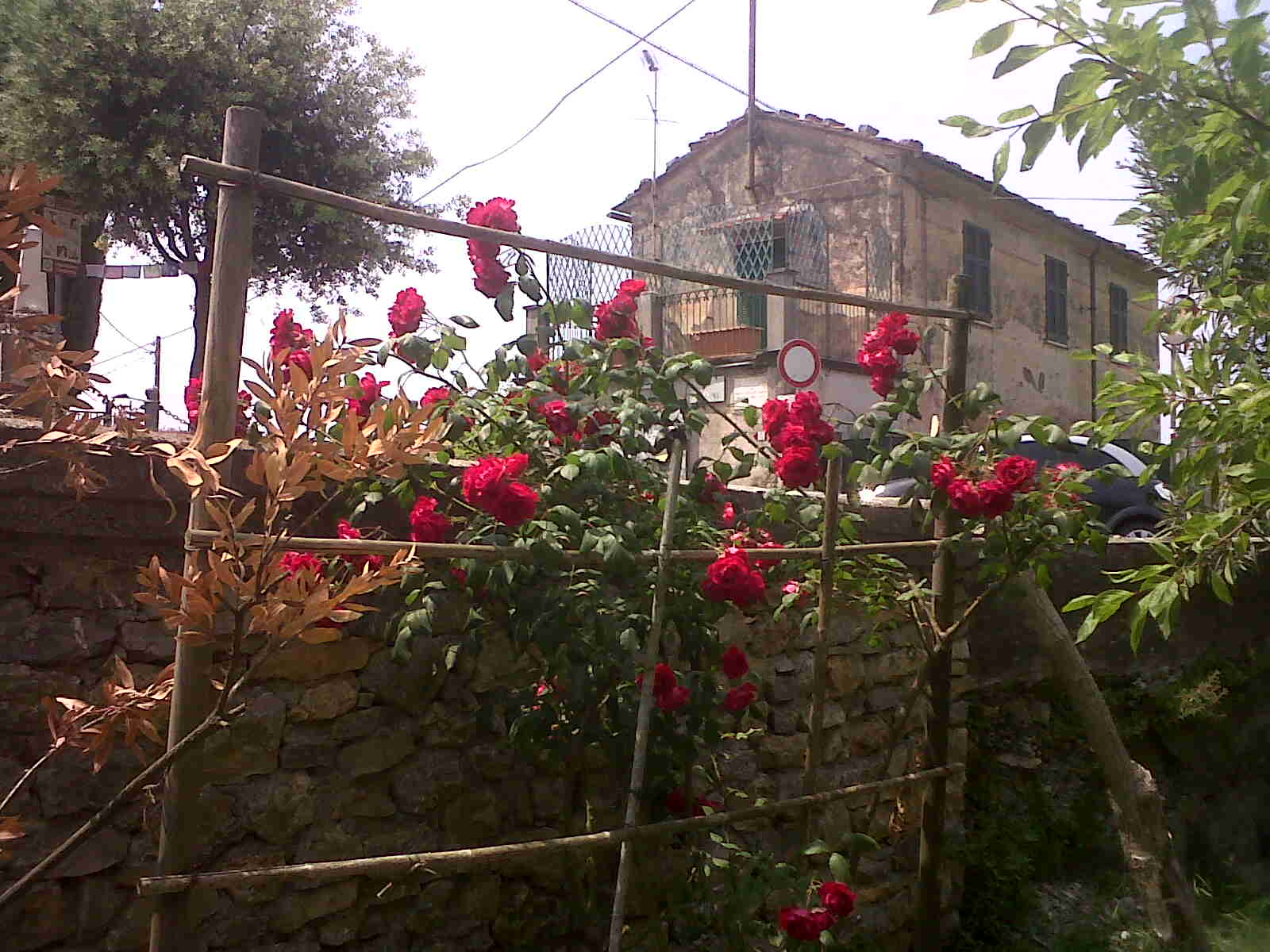 Returning to Lerici, we venture down the hill to town for gelato and a stroll along the waterfront. There is a lot of activity connected to a big police celebration being held in one of the piazzas–a stage is set up, hundreds of chairs arranged in front and many policeman are milling about. While I make a quick shopping trip to look for my favorite olive oil soap (the store where we had always bought it has closed), Diana waits on the promenade and people watches. When I return (soapless), I find that she is talking to a woman named Marie Lamberti who is a real estate agent in Lerici. She was born in Liguria (during the war) but lived for much of her life in Pittsburgh where her parents had moved. Almost thirty years ago, she, her mother and her daughter moved back to Italy and have been there ever since.

So Diana has been talking to all three generations of the family…..

We decide not to wait for the ceremony to begin and head back up the hill. I am able to hook up my computer to the television set and we watch an Israeli movie (The Lemon Tree) streamed from Netflix. When it is over (we enjoy it very much), we decide just to go downstairs for dinner. Eating on the terrace again is very pleasant and the food is very good again…..a carpaccio of lightly marinated sea bass for me followed by a great pasta with seafood–shrimp, mussels, clams, calamari. Diana has the pasta with anchovies and pine nuts that I had two nights previously which she enjoys and then a whole fish baked in a salt crust (she makes a special request since it is not on the menu) which is perfectly done. We have a bottle of the same Vermintino as two nights ago and it is still good. And we get another nice sunset….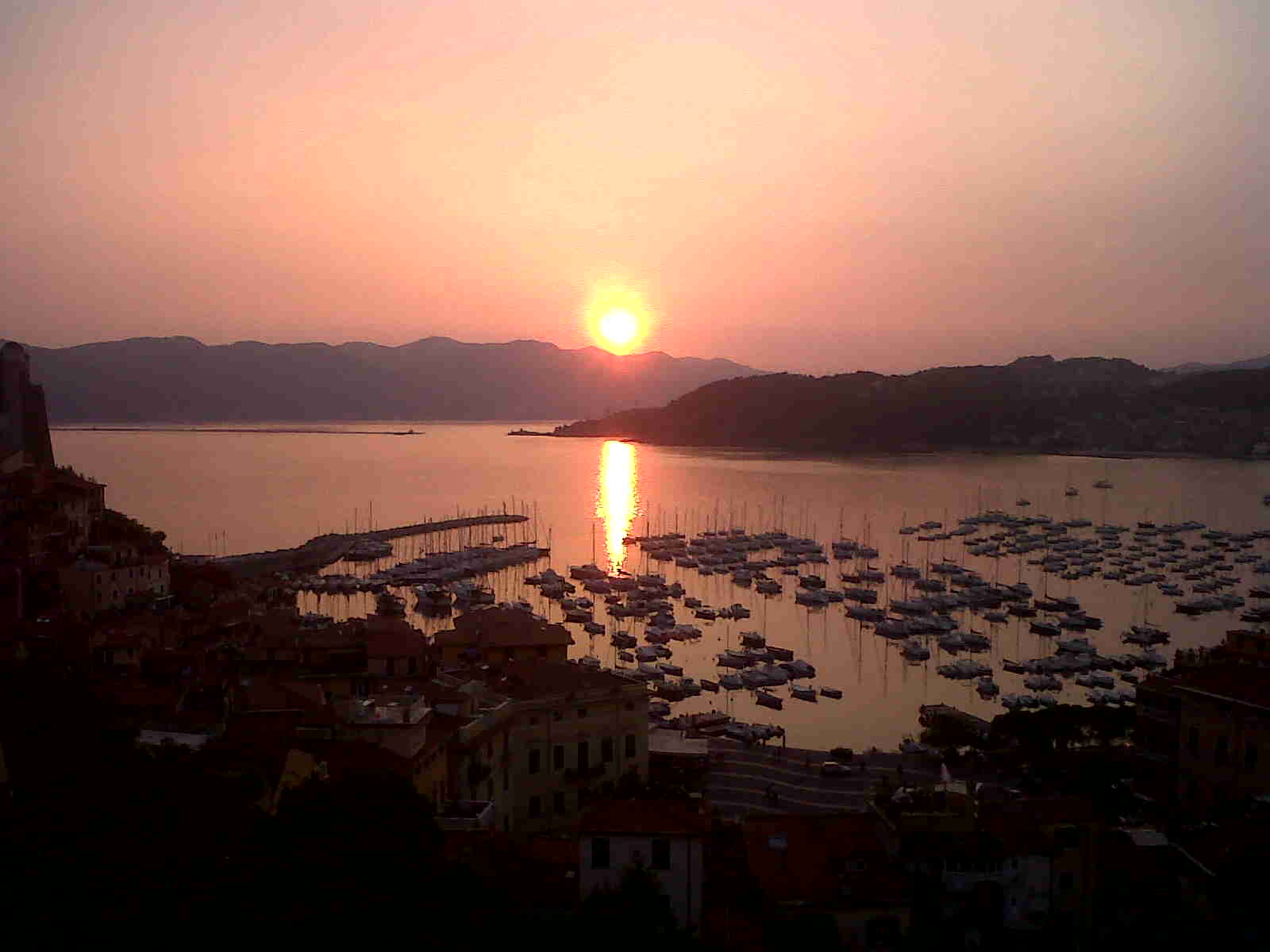 Very relaxing and very delicious……tomorrow we check out and drive to Rome.

Jim and Diana